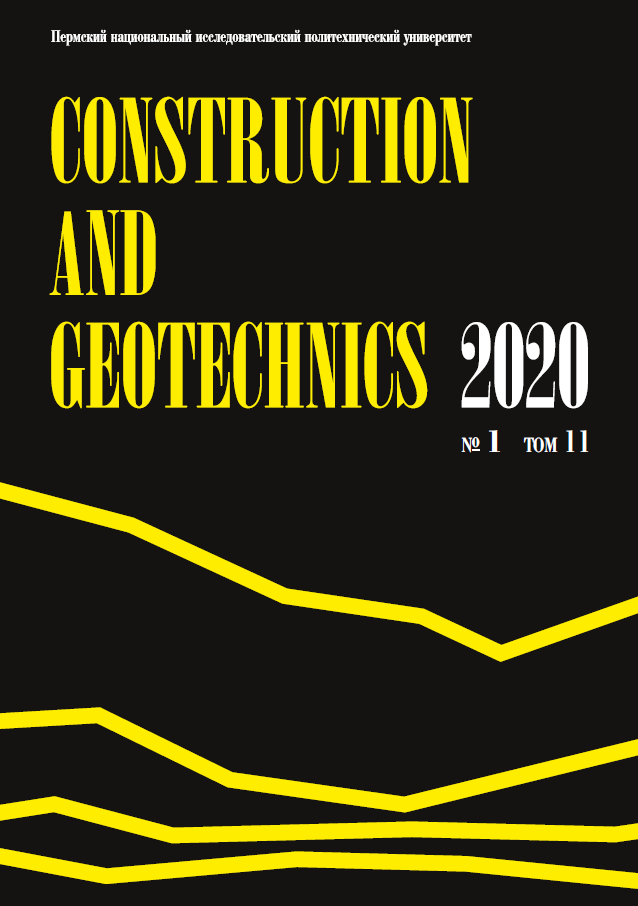 Construction and Geotechnics
Frequency: Quarterly
Publisher: Perm National Research Polytechnic University, Perm, Russian Federation
DOI: 10.15593/2224-9826
Languages: Russian, English
Editor-in-Chief: Professor, Dr. Sci. Andrey B. Ponomaryov
Executive Editor: C.Sci. Dmitrii G. Zolotozubov
Editorial Contact:
Address: Editorial Board "Construction and Geotechnics", Russian Federation, Perm, 614990, Komsomolsky ave., 29
Phone: +7 (342) 2-198-377
E-mail: cgscimag@gmail.com
Construction and Geotechnics is an open-access periodical published scientific peer-reviewed journal.
Construction and Geotechnics has no article processing and/or article submission charges.
All Journal's Content, including articles, is licensed under a Creative Commons Attribution-NonCommercial 4.0 International License (CC BY-NC 4.0). Editorial of the Journal allows readers to read, download, copy, distribute, print, search, or link to the full texts of its articles and allows readers to use them for any other lawful purpose in accordance with Budapest Open Access Initiative's definition of Open Access.
Journal intended for researchers specializing and civil engineers in the field of construction, geotechnics, building technology, structural mechanics, transport construction, environmental engineering.
Until 2012, Journal was named «Bulletin of Perm State Technical University. Construction and Architecture», since 2012 to 2019 Journal was named «Bulletin of Perm National Research Polytechnic University. Construction and Architecture» (ISSN 2224-9826).
The journal is indexed in the RSCI (Russian Science Citation Index).
Announcements
No announcements have been published.
Current Issue
Vol 14, No 1 (2023)